About Berzerk
Berzerk is a different OCR race for everyone who seeks a challenge; located in Helsingborg, in the south of Sweden. With its uniqueness to blend the city's historical events into an obstacle course with a almost sold out premiere 23rd July 2016. Berzerk The II edition opened the gates to 450+ runners. Berzerk III was sold out with 530 runners And now 2019-07-20 we are aiming for 35-40 obstacles and 8-9 km run. Berzerk IV will be our biggest race so far with 600 runners and over 5 rigs
We are hell-bent to exceed the limits of an obstacle race and maximize the experience for our competitors and spectators. To unify our town's history with challenges from powerful events and personalities born in Helsingborg.
One such includes the Battle of Helsingborg 1710 when Magnus Stenbock defeated the Danish army and reclaimed the lost lands to the king. It was Denmark's failed and final attempt to regain the Scanian lands. This time competitors will run through a battlefield of smoke, mud and musket fire to embrace the harsh environment.
You will probably not know how it is to run through a shield wall, not know anything about running through a battlefield with mud, smoke and cannon-fire. You will learn our history the hard way, because you will be there to raid it. As a lonewolf, battle-brothers or a team.
8-9km and at least 40 obstacles will be in your way to glory.
Run it victorious…
Date/Time: 20rd July 2019. Elite starts 11.00 then a new start with 30-40 runners every 5 minutes.
Location: Henry dunkers plats ( search for stadsteatern Helsingborg) Thats the location.
Accommodation: http://book.visitskane.com/en/stay
Signup today at https://berzerk.se/anmalan/ choose english in your upper right corner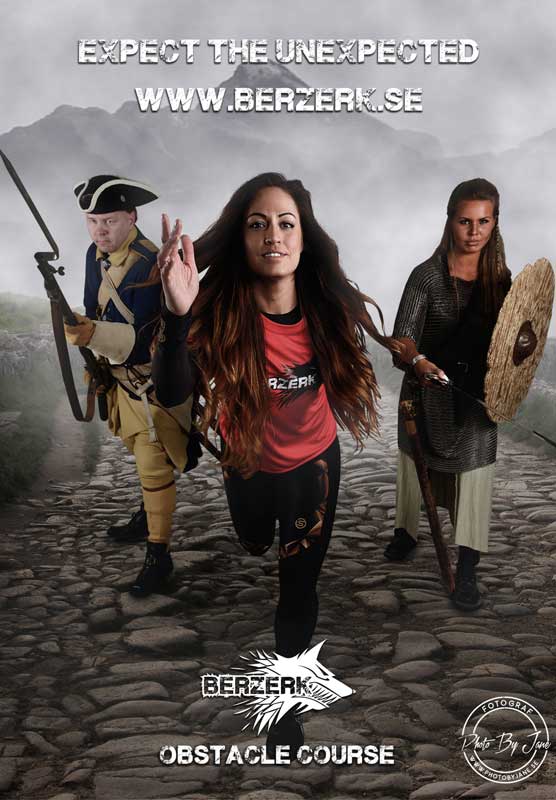 Spara